danny800

Add danny800 as a friend

danny800 will be notified and will have to accept this friendship request, to view updates from danny800 and their ratings you must follow them.

Remove danny800 as a friend



Lists
Recent reviews

Posted : 3 years, 10 months ago on 29 December 2017 09:11 (A review of
Shrek
)
i think Shrek is a amazing movie but its not a kids movie because theres some swearing like danm it has lots of adult humor and theres a scene where lord farquad is seen naked in bed looking at the princesses picture and gets a boner but its still a very amazing movie aimed at older teens and adults

0 comments,
Reply to this entry

Posted : 3 years, 10 months ago on 16 December 2017 10:14 (A review of
CatDog
)
CatDog is not for kids its very vilonte cat climbs out of dogs mouth skinned alive a bull tries to get catdog off his back by laying on some spikes and lifting a weight a bunny mounts cat dogs head on his wall dogs favorite movie astronaut dies by falling into the sun a armidillo threatens to kill stuff and mount a girl character on his wall and there's lots of adult jokes a bunny tells a character to show some class and he pulls down his pants cat says hes trying to admire some heavenly bodies and dog says woah you can see the beach from here a character sends a cow to the bull pen and the bull is seen dancing in a suggestive way by a disco ball a poodle finds out lube is a greaser and she says the greasier the better i just want to get down and dirty cat says hes not a pussy cat and a hotdog opens his skin and looks like hes flashing dog.

0 comments,
Reply to this entry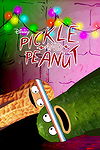 Posted : 3 years, 10 months ago on 16 December 2017 10:12 (A review of
Pickle and Peanut
)
pickle and peanut is not for kids because it has some adult jokes. peanut says he wants to go skinny dipping and pickle and peanut flirt with some girls and a horse looks like hes pissing out a fire. a guy wakes up and acts like he had a hangover and asks what did i do last night its very vilonte a goat threatens a guy with a knife. a squirrel falls into a little girls eyes. and she bleeds. some girl scouts beat up a guy. and threaten pickle and peanut. a guy tries to kill peanut. and it has some dark humor. some carts come to life and kill people. and one of pickle and peanuts favorite TV shows main vilians is called manslaughter. pickle and peanut save a crab and at the end the narrator says the crab will come back and destroy them and blood fills the screen

0 comments,
Reply to this entry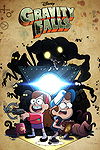 Posted : 3 years, 10 months ago on 16 December 2017 10:10 (A review of
Gravity Falls
)
Gravity Falls is not for little kids it has lots of edgy adult jokes. a gnome is seen bathing with some squirrels by a bottle of lotion. and later asks more to jump in his pants. dipper is going to play a game and says time to manhandle this manhandle. a manotaur says he has fists for nipples. grunkle Stan tells Mabel in dippers body about the birds and the bees. trembley tells the twins George Washington ran after him spanking him for hours. and Mabel finds out Ben Franklin is a cross dressing woman. and grunkle Stan gets naked in money machine off screen. and one episode has a place that's implied to be a bar and a bouncer even says no minors. and there's a sign that says MC suck it. and its very violent and dark. a old manotaur gets eaten on screen. a monster called the trickster eats a kid on screen. a wax Sherlock Holmes trys to chop off grunkle Stan's head but instead chops off a wax figure of grunkle Stan's head instead. Gideon threatens to kill and cut out dippers tongue with lamb shears. bill rips a deer tooth out and gives it to Gideon. a bird impales a kid with a spoon. time baby kills a guy on screen. a guy falls off a platform and disintegrates into dust. and in a Halloween episode grunkle Stan chops a clay version of soos head off. there's a blood stain seen in the journal. dipper gets a nose bleed. some animal heads bleed from there eyes and mouth. and the show mentions guns and in one episode a guy says what the twins just saw was top secret information even he will be shot once the filming is complete. and the show gets very dark by the end of the series. bill has taken over gravity falls. and gravity falls is left a wasteland. bill whips Mabel and dippers uncle with a electric whip. and some demons play a parody of spin the bottle called spin the body. and whoever the body lands on the demon has to eat. bill wants to take over the world and will even kill dipper and Mabel to do it.

0 comments,
Reply to this entry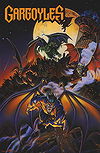 Posted : 3 years, 10 months ago on 16 December 2017 10:10 (A review of
Gargoyles
)
Gargoyles was not for little kids it has some adult jokes. like a gargoyle says hes kinky. and another gargoyle says wanna make sparks fly. and it has swearing like hell. and its very vilonte a gargoyles palms start to bleed. a gargoyle shoots a girl with a gun and shes seen laying in a pool of her own blood. all the gargoyles die in one episode Broadway gets shot. and blue stone bronx angela and brooklyn get burnt to ash on screen. and the main villain kills his son onscreen.

0 comments,
Reply to this entry

Posted : 3 years, 10 months ago on 16 December 2017 10:09 (A review of
Tiny Toon Adventures
)
Tiny Toon Adventures was not for kids because it had lots of edgy Adult jokes babs puffs up her chest and says im all busting up in here hamton goes skinny dipping and has to walk home naked pluckys dad gets hit in the crotch with a baseball and he says congratulations son your going to be a only child theres a spiked punch joke were someone puts a actual tire in the punch theres a character whos always seen swearing censored and montana max is implied to be the president of the Saddam Hussein fan club and characters are seen smoking it has some dark humor plucky thinks hamtons a wanted prison convict and imagines hamton killing him and theres a banned episode were buster plucky and hamton drink beer get drunk and drive off a cliff and die

0 comments,
Reply to this entry

Posted : 3 years, 10 months ago on 16 December 2017 10:08 (A review of
Pinky and the Brain
)
Pinky and the Brain is a very classic show. and is aimed at a general audience. but it seems its more for adults and not really for kids. it has some adult jokes. dolly parton says shes brains biggest fan. and she asks him what he thinks of that. and he says i would say puberty was orient ally kind to you. brain tells pinky to never breed and he says ill try. a bikini designer walks around pretending to be blind. and one episode mentions sexual harassment. and brains boss says hell be fine as long as he avoids all contact with humans. the show parodies lots of shows kids wont get. and in some episodes there's guns. one episode has brain getting addicted to smoking. and there's dark humor.and the main plot is about brain wanting to take over the world.

0 comments,
Reply to this entry

Posted : 3 years, 10 months ago on 16 December 2017 10:07 (A review of
Animaniacs
)
Animaniacs was not originally made for kids i talked to the creator and he said i made it to amuse myself in hopes it would amuse everyone else and it makes sense because it had lots of edgy adult jokes like the nurse says i cant say what the monkeys wont do and yakko says for a nickel ill give you a clue a guy says im ludwig van beethoven world famous composer and pianist the animaniacs are shocked youre a what a pianist and yakko says good night everybody but that is what i am a pianist and yakko says i think we have heared enough out of you dr scratch and sniff says stop playing with my bust and yakko says good night everybody a villian gets turned into a chocolate rabbit and the animaniacs say wait till they get to the creamy filling and wiggle there eyebrows a teacher asks yakko if he can conjugate and he says i never even kissed a girl and the teacher says nonsense ill conjugate with you and yakko says good night evreybody the teacher reaches into her bra and pulls out a pen and yakko says ooh what else you got in there yakko tells a girl she can open his scrapbook collection and she says but yakko you dont have a scrapbook collection and yakko says fine then ill let you open my mail the animaniacs jump up and down in a car and a woman walks by with her kid and covers her kids eyes a woman asks if the animaniacs bite and dot says not unless you want us to a guy asks yakko to give him the bird and he says wed love to really but the fox censors wont allow us dot says i found a prince and yakko says no no no finger prints then prince smiles and dot says i dont think so yakko says were not mammals were not even birds but i would like to give you a bird and then he stuffs a turkey in his jacket yakko says how do you do that thing with your mouth yakko says thats are solar system and wakko says you forgot uranus and yakko says good night evrebody a kid says he spilled lots of soda all over his crotch minerva mink undresses behind a curtain and walks into the water minerva mink asks a dog to blow on her feet for her and the dog starts rapidly wagging his tail and says oh yeah baby thats what i like a girl says come on you guys were going to go play truth or dare and walks off with 2 guys the animaniacs say you want us to paint naked people all over a church well do it but we wont do it for the sake of man or the sake of the church no well do it because we like painting naked people yakko says do you know theres pp on your smock john smith says this is how we say hello and dot says wanna see how we do it dot says shes got the buns yakko and wakko ask the grim reaper if they can watch the adult channel hello nurse dots skirt falls down the animaniacs sing a song called lake titacaca yakko and wakko use a garage door opener to try to lift up girls skirts wakko is seen drinking out of a barrel that says grog yakko sings a song and sings whos fault whos fault its san andreas fault cause mr ritcher cant predict there kicking are asphalt minerva mink says give me the bird and dot says we cant its a family show a woman says sire wait till were alone buster and babs bunny say buster and babs bunny no relation and noah says lets hope not its a childrens show bunnies check wakko says or we could wake up to uranus and dot the nurse and minerva mink sing a song and shake there butts at the screen theres some very dark episodes like a episode were the grim reaper steals wakkos soul and a episode were the animaniacs go to hell and torture the devil and theres some dark humor god says im not your mother noah and noah says omg and god says precisely theres a parody of mobsters called the good feathers and theres one episode were they kill a terrorist leader

0 comments,
Reply to this entry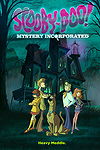 Posted : 3 years, 10 months ago on 16 December 2017 10:07 (A review of
Scooby-Doo! Mystery Incorporated
)
Scooby Doo mystery incorporated was not for little kids because it was very creepy and dark ghosts try to setup traps to kill the gang freddie gets pulled into a mirror and is seen in a post apocalyptic world with skeletons laying all over the place and freddie thinks scooby and the gang have turned to dust and are dead 2 girls die in the show scooby has a dream were theres guns and in the show theres guns the gang is in peril and in the series finale the series main villian dies and evreyone dies but are brought back 5 seconds later

0 comments,
Reply to this entry

Posted : 3 years, 10 months ago on 16 December 2017 10:05 (A review of
The Amazing World of Gumball (2011-2019)
)
The Amazing world of gumball is not for little kids. it has lots of edgy Adult jokes. gumballs crotch is seen censored in some episodes. gumball and Darwin accidentally kiss when a tree falls over. the doughnut sheriff says there's mustache on your sausage. and gumball and Darwin say that's our specialty. and then wink at the camera. Richard wants his man boobs to stand up for his wife. Alan motorboats 2 balloons. miss simian and principal brown are caught making out in the closet. a ghost walks into the girls bathroom. and the girl ghost screams. a turtle bites a goblins crotch in the shower off-screen. Sarah watches gumball undress. Darwin wakes up with orange handcuffs on him. Darwin says mother forking ass clown. by the way of showing images. gumball takes off his pants to reveal he has no crotch. gumball asks a guy in a trench coat if he has clothes on. and he takes off his trench coat. and gumball closes his eyes. because he thought he was going to get flashed. gumball and hot dog guy sleep in a tent. and gumball tries to leave but instead falls on top of him. and the outside of the tent is shown moving suggestively. gumball puts the warm water on while hot dog guys is in the shower. and he comes out all shrunk. Richard breastfeeds gumball by taping a milk carton to his chest. Terrie thinks Darwin has cooties then we see a closeup of his diseased mouth. gumball and Darwin pull to bias in a locker while only wearing towels. then Darwin slaps him in the butt with a towel. gumball wants to bias to slap him on his butt. but he refuses. then there's a montage of him trying to get to bias to slap his butt. he even goes as far as to lock them on top of a building. just hell slap his butt. gumball asks Carrie if he can buy a potion for true love.and Carrie says that sounds like a mistake potion and we need a fake ID to buy one. gumball tries to flip off a character but fails. a old guy is seen with a pimp hat walking with 2 dogs. and gumballs also shown dressed up as a pimp. seasons 2 on wards are much darker. with darker humor. gumball and Darwin deliver a pizza to a pizza couple. who think its there baby. then gumball accidentally drops it on the ground. and the pizza couple is shocked. Anton a piece of bread falls into the water. and when gumball pulls him out hes all soggy. and there's a montage of gumball and Darwin killing Anton in a bunch of different ways. such as shredding him in a paper shredder. giving him a heart attack. and making to bias bite off his head. all the clones of Darwin kill themselves. gumball gets jealous and plans to kill Leslie with weed killer. gumball Darwin Carrie and penny hold a seance. to try to get the jealousy out of gumball. Nicole reaches her limit. and shes seen with flames in her eyes. and looks into a guys eyes and then hes traumatized. a character gets his soul sucked out by his boss. rob fakes a heist with real money and a real bomb. and was planning to kill anybody who was on the bus still. rob erases a guy from existence. Nicole fights her rival in a very violent anime style fight. a bird jumps down a chimney. a ghosts parachute pops out and he says oh now you work. Alan wants to put people into happy camps. Nicole runs outside all excited because the balloons have arrived. and they turn over. and reveal there sad. as a car with a casket drives by. and she then feels ashamed. daisy has a dream were anais is a doll. and she drowns her pulls her across the road. and rips her arm off. banana Joe slices off a clipboard men's eyes. gumball and to bias rip off there limbs to make a help sign. gumballs head gets stapled. gumball vomits on to bias and his skin burns off. gumball and to bias imagine they see the grim reaper when trapped on top a building. rob almost kills gumballs mom dad and his sister. by aging them backwards. and succeeds in killing Darwin. and hes seen dried up on land. but gumball brings him back to life 5 seconds later. the Dont hug me im scared episode is the most disturbing and graphic episode ever at the end when darwin pulls the thread from the puppets it looks like guts. i can definately see why Adults like this. the show is amazing but the show is getting darker and darker to the point were soon i think ill just say its for Adults lol.

0 comments,
Reply to this entry
TV